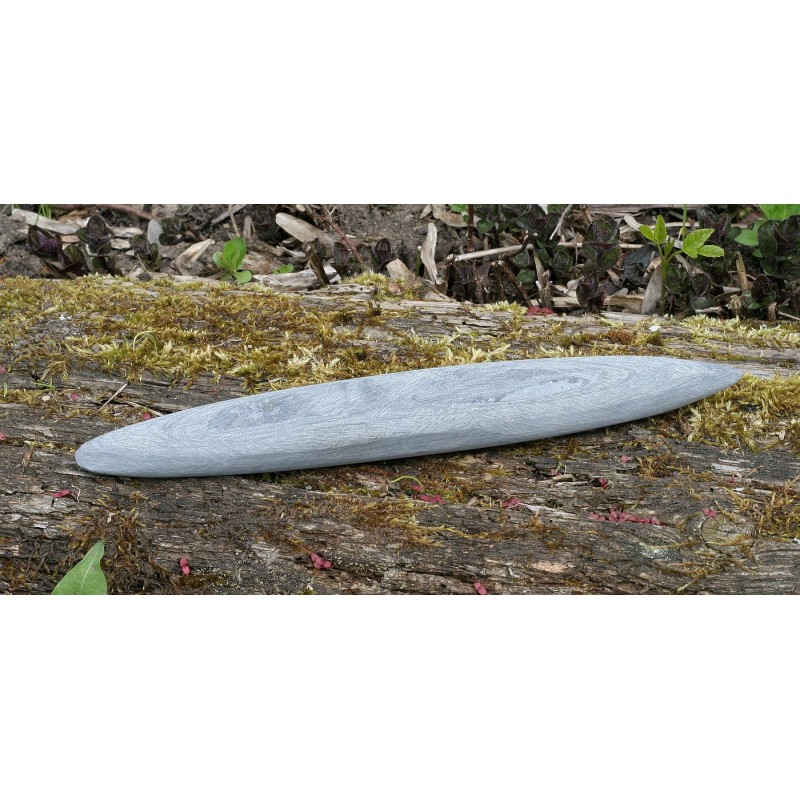  
Honing Stone Blue Shale Rounded Super Fine
Great when your scythe is perfectly peened by hand. It prevents grinding off of the very fine edge.
Use coarser stone when using the peening jig.
Hand split and hand shaped rounded honing stone. Ideal as a first stone after very fine peening job. It doesn't grind off your fine edge and thus extends the period between peenings. It is very pleasant to use. From the shop of Jaroslav Sucháček - the follower of family craft tradition. Grit approximately 8000. Length 23 - 24 cm.